Rerun: Mobile Payment Security
Nov 2, 2016

-

Nov 3, 2016
Event Navigation

The course provides a high level detail coverage of mobile payment security.  It includes critical hacking techniques whereby delegates will have the opportunity to understand various methods through live demonstration. It also provides insight into how hackers can break security features of apps. Delegates will also learn how to protect themselves and their assets against these attacks. The workshop trainer will not only cover theoretical aspect of mobile security, but will also share with delegates his long experience with clients on mobile security. It is an intensive, concise workshop focusing key issues on:
- Wireless technology
- Payment systems
- Cryptography
- iOS and Android apps
Key Benefits of Attending This Workshop:
Get updated on attacks on mobile platforms (Focused on Android and iPhone)
Master how to protect apps, infrastructure and devices
Compare different types of mobile payments around the world
Heighten security network of mobile payment gateway
Gain insights into various hacking techniques
Devise a master security master plan against threats and hackers
Managers, Assistant Managers, Technical Directors, Engineers & Consultants of the following departments:
Mobile Information Security
Mobile Information Technology
Mobile Network Security
Mobile Forensics
Cyber Security
Mobile Software Development
With the following job titles:
Security Architect
Mobility & Payment Solutions
Head of Mobile Banking
Lead Security Consultant
Head of Information Security
Senior IT Security Analysts
Head of Enterprise Architecture & Strategy
Armed with more than 30 years of experience in this industry, course trainer for this workshop is an independent security consultant. He has been involved in many large-scale projects including mobile security, banking security, industrial automation, covering technical and non-technical aspects.
He started as a technical security tester and has delivered courses on mobile security in Abu Dhabi, Kuala Lumpur, Singapore and Capetown. He has international experience in most European countries, the Caribbean, Asia and the Middle East.
He has consulted a large number industries ranging from ministries of Dutch government, utilities companies, banking sectors, Europol, payment providers, and Dutch Telecom operators.
Key contribution of trainer in mobile security sector:
Author of several technical magazine articles with subjects dealing with security, tooling and cryptography (in amongst others Informatiebeveiliging and SysAdmin magazine).
Mobile security researcher for tools related to testing and evaluating software on regular and jailbroken devices.
Speaker at various corporate seminars such as the IT-audit conference of the Dutch Central
Practical knowledge of (inter)national laws and regulations such as Sarbanes-Oxley, EU95, HIPAA, IFRS, GDPR and others.
In-depth and practical knowledge of national and international standards such as ITIL, Cobit, ISO2700x, SABSA and TOGAF
Co-author of Open Group whitepaper on integrating Togaf and SABSA architecture models.
Workshop Highlights:
Various demonstrations of hacking techniques of mobile devices:
WiFi Hacking
Android App Analysis and Reverse Engineering
iOS App Analysis and Reverse Engineering
Certificate Pinning
Media Partner: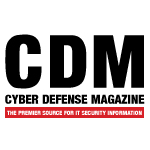 Cyber Defense Magazine is by ethical, honest, passionate information security professionals for IT Security professionals. Our mission is to share cutting edge knowledge, real world stories and awards on the best ideas, products and services in the information technology industry. 
Fintech News Singapore covers stories about the Fintech Ecosystem – i.e. Mobile Payment, Personal Finance, Bitcoin, Blockchain, Robo Advisor and Lending - and Startups in Singapore and Southeast Asia. Fintech News Singapore also provides a bi-weekly newsletter with the most important information about the Fintech industry in Southeast Asia.
Interested in partnering with us?
Please contact us to discuss your requirements.
Click here to get in touch with us.
Workshop 1: 18 - 19 August 2016, Thursday - Friday | M Hotel, Singapore 
Workshop 2: 21 - 22 August 2016, Sunday - Monday | Dubai, UAE